Using PANDA-glGo with Norton Personal Firewall
Click images to view full size.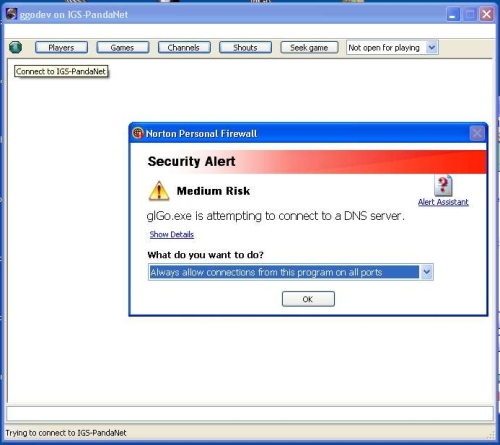 Trying to connect PANDA-glGo to IGS-Pandanet for the first time.
Norton Personal Firewall will notice the outgoing connection attempt and ask the user what to do.
Select "Always allow connections from this program to all ports".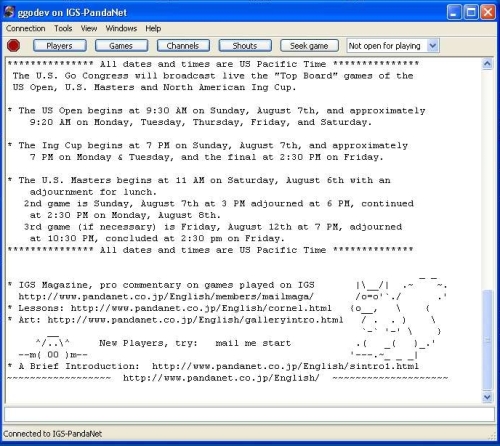 After closing the Norton window, PANDA-glGo connects to IGS-Pandanet...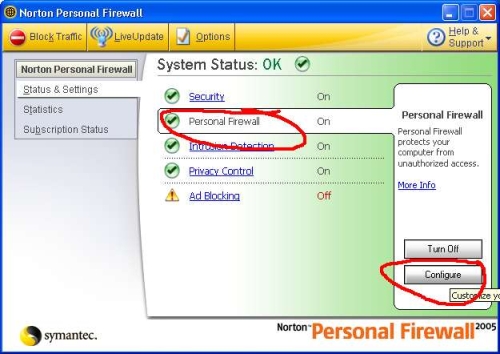 Opening the Norton Personal Firewall configuration.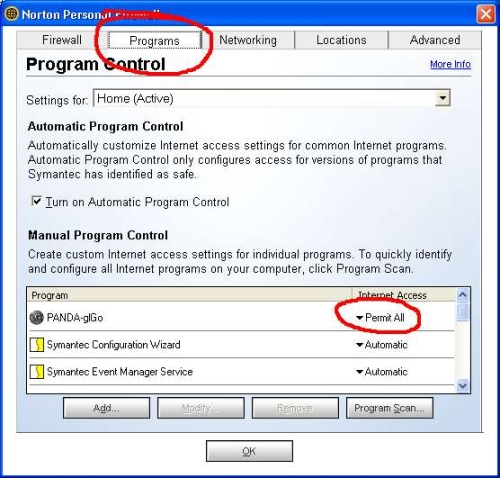 Select the second tab "Programs" and check the entry for PANDA-glGo. It should read "Permit All".


---
Copyright © PANDANET Inc. All rights reserved.