Stones of the same color on immediately adjacent points are said to be connected, or joined. The connection can be horizontol or vertical, but not diagonal - the connection is along the lines. This becomes important in capturing stones, which will be described on the next page.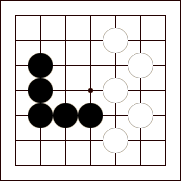 In Diagram 3, all five Black stones are connected and are a single group. However, the five White stones are not connected to each other.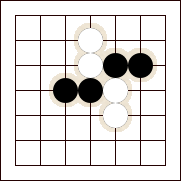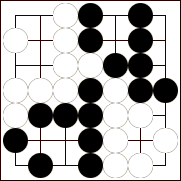 Diagram 4 is another illustration of connection. There are four groups of two stones, each connected by a straight line. The two White groups and the two Black groups are cut off from each other at a diagonal.
Diagram 5 shows a similar cut in a completed game. Again there are two White groups and two Black groups cut off from each other.