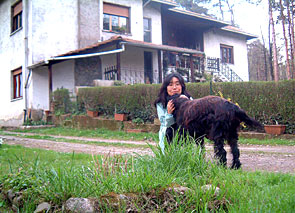 With Mary, one of my family.
Three households live together, 2 dogs, mother and son who look alike, a cat called Micho who has fluffy fur, my husband's mother, his sister and us.
From out side, it looks like a house but it is divided in 3, and has 3 entrances.
Living with big family is quite comfortable.
I am not a very good house wife (I'm very aware of that) but they make me comfortable.
Bahia (son of Mary) run away even though I gave him his favorite chicken to teach how to pose for photo taken.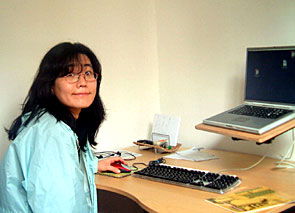 This is my work room.
Unsociable room with only office supplies which are Mac, printer, scanner and so on but I do writing and of course I play game of Go on internet.