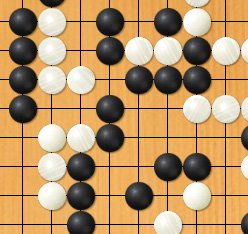 gGo is a powerful client for IGS Panda Net that provides you with a graphic interface for playing, observing, and communicating with other players. gGo is also a full featured SGF editor that allows you to review and edit games. gGo supports reading and writing in both the standard 4 and older SGF standards, and reading UGF and XML games. gGo is written in Java and is available for UNIX, Linux, OS X, OS/2 and Windows operating systems.
gGo requires JRE 1.3 or later. JRE 1.4 is strongly recommended, because some features are not available with Java 1.3.
FOR NEWS, UPDATES, and more details about gGo, or if you have questions and wish to learn more about gGo, click here to enter the main gGo directory.
Click here to install gGo on your hard disk.

Click here to begin using gGo with WebStart.
After you have gGo ready, log into IGS Panda Net by using your IGS account name and password. If you do not have an account, simply enter a name and enter as a guest account with limited access, until you register an account. When you login as a "guest", you can observe games but not play.