Here is how to use PANDANET. Let's play with a robot at first.

1. Register yourself with PANDANET.
Go to "Registration".

3. Set your user ID and password and then click on the "OK" button.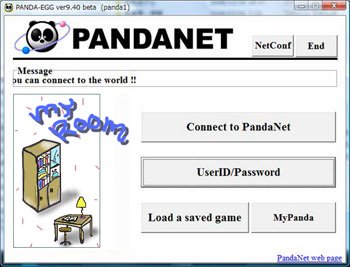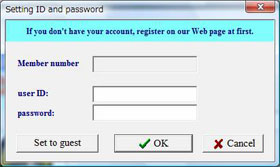 * The user ID and the password that you set, will automatically appear on your screen from the second time onward.

4. Click on the "Connect to Pandanet" button. This will connect you to PANDANET.

5. Choose "Beginners" on the "Rooms" Window.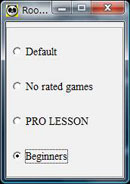 6. Click the "Find your opponent" button and then choose any available robot. Next, click on the "Request Game" button.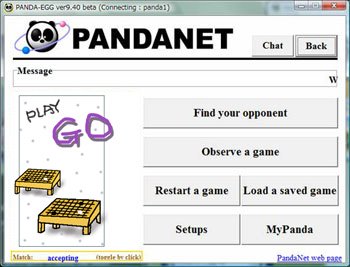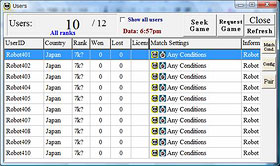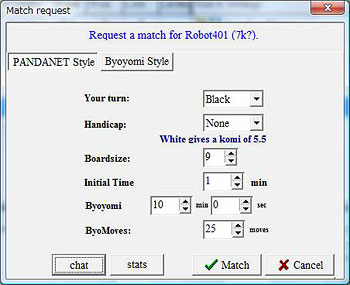 7. A Go board appears and the game starts.